By Isagenix Nutritional Sciences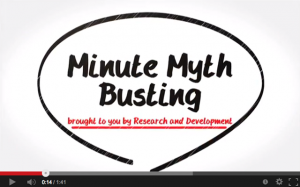 Check out our new video series that debunks common health and nutrition myths.
Ever get overwhelmed with all the conflicting and confusing health and nutrition information online? Do you wish there was a reliable resource to answer your questions quickly and clearly?
IsagenixHealth.net is proud to introduce a new series of 60-second-long educational videos that expose common health myths related to Isagenix products. These "short and sweet" videos breakdown the science so that it's easy to understand and help you to share with others why Isagenix products produce "real results".
In this Minute Myth Busting clip, the Isagenix Research & Development team debunks …read more
Read more here: IsAgenix Health